Haunted Attractions: Beware the Scare!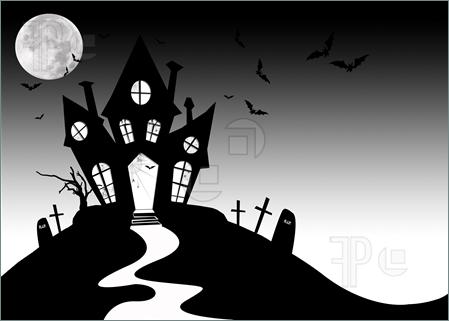 It's October, which means it's time to get spooked! A lot of people will refuse to watch scary movies and steer clear of the abandoned house down the road. Others, however, will jump at the opportunity to get their heart racing and adrenaline rushing. Halloween isn't only a time to dress up as anything you want and take candy from strangers without a lecture from your parents, it's also a time to put yourself in situations where you're about two inches away from a heart attack. This is what Halloween is for: getting scared, and here are some of the best places around Marlton to do just that.
The first haunted attraction is Night of Horror at the V and V Farm located at 1339 Old Indian Mills Rd, Shamong, NJ 08088. Night of Horror has two different fright-filled activities: the Jersey Devil Haunt ($15 per ticket) and the Zombie Invasion Hayride ($25 per ticket). During the Jersey Devil Haunt, you will try to find your way through a haunted corn maze as clowns, zombies and chainsaw-wielding maniacs pop out at you from every corner with the moon being your only source of light available. The Zombie Invasion Hayride is a chance to fight off the zombies who spring out of the darkness with paintball guns. There are also haunt-less attractions available such as the Flashlight Corn Maze ($6 per ticket) and Hayride, S'mores & More ($8 per ticket). A R.I.P. Combo ticket costs $40 per ticket and includes access to the Jersey Devil Haunt, Zombie Invasion Hayride, and Flashlight Corn Maze. You must either bring your own flashlight or purchase one for the Flashlight Corn Maze. Tickets are not available online and can be bought on sight starting at 6:30 p.m. The gates open at 7:00 and you must pay in cash (there is an ATM on sight). Night of Horror is only open on Fridays and Saturdays. For more information, you can go to the event website.
Second, Bloodshed Farms Haunted Attractions and Hayride, located at 2919 Route 206, Columbus NJ. This attraction has one of the most gruesome stories behind it (fiction, of course): the website tells the tale of the Lived family who lived on a farm where 14 missing people's cases took place–one of them being their own daughter. It was after the family moved that people stopped going missing and locals found a shed filled with gore. The family was never found. Now, Bloodshed Farms has been opened to the public with four haunted attractions. These include Clownophobia, Trail of Terror, Hellsgate Asylum, and The Last Ride. There are also two other more interactive experiences: the Bloodshed and the Camper Escape Room. Both of these activities are not included in the combo tickets. Bloodshed tickets cost $13 each and will only admit one person at a time. Camper Escape Room tickets cost $10 and the experience lasts 15 minutes. Tickets that give you access to all four attractions cost either 30 or 35 dollars depending on which night you go. Tickets with access to all four attractions and VIP line access cost 40 or 45 dollars depending on which night you go. Access to the Reaper's Ball, the entrance area to all attractions with music, food, and photo ops, is available with the purchase of any ticket. The ticket booths are open from 7-10:00 pm on Friday and Saturday, 7-9:00 pm on Sundays, and attractions open at 7:30 every night. You must go to the ticket booth to redeem tickets after buying them online. For more information, you can go to their website.
Probably one of the most popular haunted attractions, Terror Behind The Walls, located at 2027 Fairmount Ave, Philadelphia, PA 19130 takes you through an abandoned–and some would say haunted–prison that has been out of business for 30 years. However, monsters still roam the corridors and reside in the small cells that were specifically designed for the most solitary of confinement. There are six stops along the terrifying walk, including Lock Down, Machine Shop, Infirmary, Blood Yard, Quarantine 4D, and Break Out. Admission to all six attractions are included in one ticket. VIP experiences, such as skipping the line and after dark tours, are available. Basic ticket prices range from 19 to 45 dollars (depending on which night you go), and a $4.75 service fee is added to all ticket prices. TBTW is open everyday in October except for the 22nd, and a few days in November. You have a half hour window to enter the first attraction, from the time listed on the ticket. The times available are every half hour from 8 pm to 10:30 pm. Pro-tip: tickets will cost less if you buy them online. There are a lot of ticket options and add-ons you can choose, which can be found on the Terror Behind The Walls website.
Getting scared is something people love to do year-round, but during spooky season, the need for a scream is amplified. And this need is properly met with many different attractions sure to get your blood pumping. Where will you go? Who will you go with? Will you make it out alive?