The Death of a Lively Tour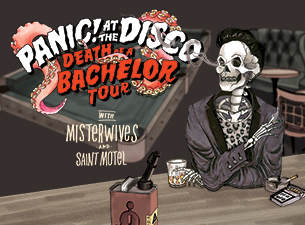 Panic! At The Disco's Death of a Bachelor tour recently came to an end. This was the first headline tour for the new album which debuted in January of 2016. Panic! At The Disco has been rocking the scene since 2005, but their music is bigger and better than ever. Brendon Urie, the band's last original member,  traveled all across America to share his music.
The show's connection to technology is something I have never seen before. Weekly recap videos of the tour can be found on the band's Instagram and YouTube channel. These videos feature shots of the crowd, and all of the crazy antics that went on behind stage. During the tour, Instagram dedicated a portion of their explore page to videos from the tour. Social media is taking over our society, and Panic! At the Disco realized this. It was extremely smart to take advantage of the way America's youth connect to each other.
The concert was fantastic, but one of the best moments had to be when the song Girls/Girls/Boys was performed. The song is about bisexuality and a complicated love triangle. Girl/Girls/Boys celebrates the differences in love that many people experience, saying, "love is not a choice." Fans came together every single night during the song to shine the flashlights of their phones through colored hearts. The overwhelming support for LGBT+ rights literally illuminated the venues. Concert attendee Sophie Hirshfield described her feelings during the song, "It was very moving along with the video playing on stage."
(some strong language in the video)
The set list for the concert mainly consisted of songs from the Death of a Bachelor album, but Urie also included songs from his previous albums and some covers. "I thought the show was a good blend of his newer and older songs," said Hirshfield. "He sang a Billy Joel song which was really cool."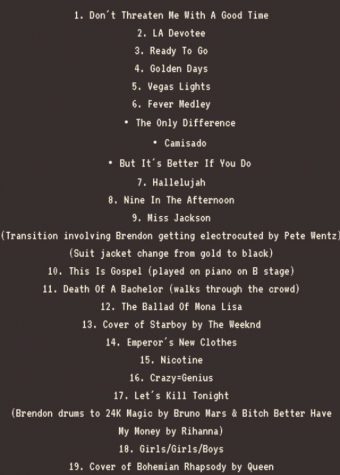 Some fans may have chosen not to attend the show due to the price of the tickets, but apart from that, the tour was a wonderful experience for everyone who attended.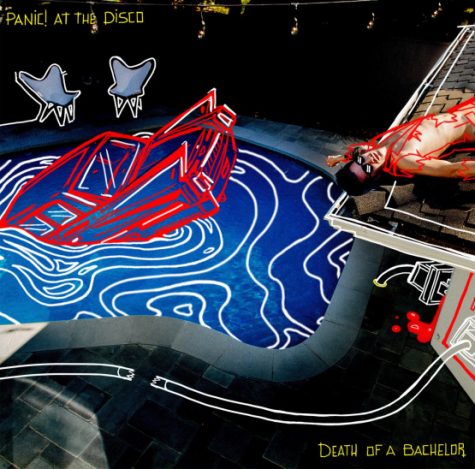 The tour may be over, but anyone who is interested should check out the Death of a Bachelor album. The music is a great mix of genres. Urie's blend of punk, rock, pop and jazz bring a whole new sound to the album. The song "Death of a Bachelor," shows the influence of Frank Sinatra in the lower registers of Urie's vocals. This album has at least one song for fans of every genre to enjoy.