Review: Harry Potter and the Cursed Child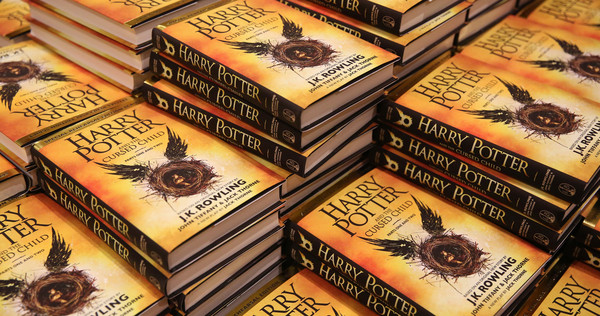 My life has been defined by the Harry Potter series. When I was a child I had all the books read to me whenever a new one was released. I listened to them all on audiobook, and later read them all by myself. I've seen all the movies, and have visited Universal's Wizarding World of Harry Potter, and the Harry Potter Experience studio tour in England. I chose to read "The Cursed Child" because I would never miss a new story that is a part of the Wizarding World. While I enjoyed some parts of "The Cursed Child," I had mixed feelings about the book as a whole.
My first concern was that the script was not written by J.K. Rowling herself, but was instead written by John Tiffany and Jack Thorne, based on her ideas. The world we return to is the same, but it lacks her writing style which originally brought it to life. The story was interesting and kept me invested, but it didn't feel like her usual works. The script format of the book can also throw off readers who are used to the usual setup of novels.
The work feels very disconnected to the rest of the Harry Potter franchise. Many fans, including myself, feel that the book reads more like fanfiction than literary canon. The characters don't feel like the same people from the previous books. Harry is very harsh, and Ron and Hermione act strangely. Additionally, Rowling is very active on her Twitter account. She answers questions and often accepts fan ideas about the series. Could she have been influenced over the years by fan theories?
The book relies on old fans' longing to revisit beloved characters. If you don't like the original Harry Potter series, then don't bother reading "The Cursed Child." However, for any Harry Potter super fan, "The Cursed Child" is a must read. Just don't have your hopes up too much.