Tom Brady's Suspension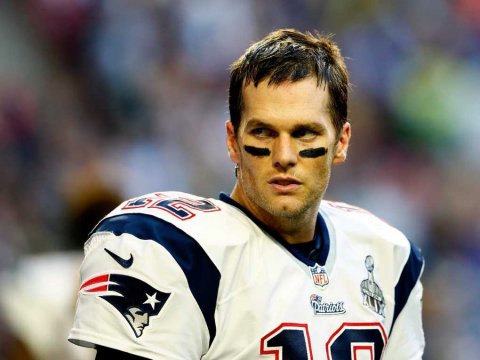 Hang on for a minute...we're trying to find some more stories you might like.
In a bizarre series events now almost two years old, several members of the New England Patriots organization, including star quarterback Tom Brady, were suspected of intentionally manipulating the air pressure of numerous game balls in what became known as the Deflategate scandal. During the AFC Championship Game, between the Patriots and the Colts, the NFL found after an independent investigation that all eleven footballs provided by the Patriots were under the accepted amount of inflation: between 12.5 and 13.5 pounds per square inch. The underinflated balls would theoretically make for a better grip for Brady, making it easier for him to throw and complete accurate passes. When asked about the situation, Brady told reporters during a news conference, "I would never do anything to break the rules," while Coach Bill Belichick and Owner Robert Kraft both also vehemently denied any wrongdoing. Specifically, Belichick said in response to the investigation, "We have cooperated fully, quickly and completely with every request that [the NFL has] made; [we will] continue to be cooperative in any way that we can. I have no explanation for what happened."
Ted Wells, who acted as lead Deflategate investigator, reported that it was more probable than not that the Official Locker Room Attendant, in cooperation with an equipment assistant for the Patriots, collaborated in a conscious effort to release air from the Patriots' balls after the referee had checked them prior to the start of the game. Wells also reported that it was very likely Brady was aware that the two assistants had engaged in these inappropriate activities. Despite the desperate denials made by Belichick and Brady, on May 11, 2015, Brady's four game suspension without pay was announced. Over the course of a year, this decision was nullified and reinstated back and forth, winding its way through the federal courts system before finally the suspension was ultimately upheld. It is no secret that many Patriots fans were outraged by this finding, but the star of the team has returned after his four weeks off, looking to lead a successful season for the New England Patriots.