The Long Anticipated Wait for "Heartstopper" Season 2 Continues
The release of season 1 of the Netflix show "Heartstopper" had a huge impact on the LGBTQ+ youth of the world. The show's first season went viral on Twitter, Instagram, and many other social media platforms. It features two teenage boys, Nick Neson, played by Kit Conner, and Charlie Spring, played by Joe Locke, figuring out their identities and eventually dating, and a lesbian couple, Tara Jones (Corinna Brown) and Darcy Olsson (Kizzy Edgell), navigating discrimination from their classmates. It was praised for showing queer teenagers how to have healthy relationships with both their romantic partners and parents. The new season will feature a brand new cast of characters such as Sahar Zahid as a student at Higgs, an all-girls school, Jack Barton as David Nelson (Nick's older brother), Bradley Richesas as a Truham student, and Nima Taleghani as Mr. Farouk, a Truham teacher. This new season will be about Charlie dealing with an eating disorder and Nick trying to figure out how to help him without hurting his feelings.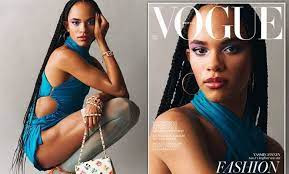 Another thing that brought attention to "Heartstopper" was the inclusion of various cast members on different magazine covers. Some of these include Yasmin Finney on the cover of British Vogue, Kit Conner and Joe Locke on the cover of British GQ, and Kizzy Edgell, Kit Conner, Joe Locke and Corinna Brown on the cover of Gay Times.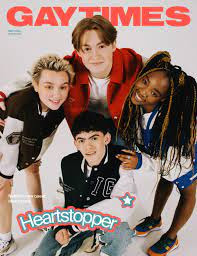 The show just finished filming its second season in Paris but its release date on Netflix will be sometime in 2023. Season 2 will show the events of the second book of the graphic novel series by Alice Oseman, which includes Tao and Elle figuring out their relationship and Nick navigating how to deal with something major he found out about Charlie. In addition, season 3 of the "Heartstopper" series has been recently confirmed, therefore continuing the legacy and message of the show for at least another couple of years.