"Spider-Man: No Way Home": A Hit with Fans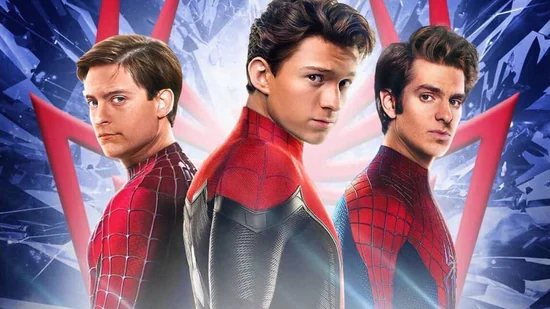 Ever since the release of "Spider-Man: Far From Home," Marvel fans have anxiously been awaiting the third installment in the series of movies. The official teaser trailer was released on Nov. 16, 2021. The trailer revealed the main villains that Peter Parker will be facing, bringing back some familiar faces. 
As any long-time Marvel fan can tell you, there have been three different actors over the years. 2002 marked the release of the first "Spider-Man" movie trilogy, starring Tobey Maguire. 10 years later, "The Amazing Spider-Man" was released, starring Andrew Garfield, and "Spider-Man: Homecoming" and its two preceding movies starred the British actor Tom Holland. 
These familiar faces in the trailer are the beloved villains from past movies, including Alfred Molina, reprising his role as Doctor Otto Octavius, also known as the villain Doc Ock, from "Spider-Man 2." We also get a glimpse of Willem Dafoe's Green Goblin from "Spider-Man." Needless to say, these surprise appearances have gotten fans excited to see what's in store. And finally, on Dec. 17, 2021, the long-awaited "Spider-Man: No Way Home" was released. Watch out, there will be SPOILERS for the movie below. 
After its release, "Spider-Man: No Way Home" received a 93% on Rotten Tomatoes, which is a considerably good score. It even surpassed "Avengers: Infinity War" in box office numbers. The movie brought a great balance of humor and dramatics, keeping fans entertained and excited. 
Not only did we get to see recurring villains from all of the Spider-Man movies, but "Spider-Man: No Way Home" reintroduced Tobey Maguire and Andrew Garfield in their roles as Peter Parker, sending fans into an uproar. Many long time followers of Spider-Man's character were thrilled to see them reprising their roles; it was in long debate if the trio would ever be seen on screen together since Columbia and Sony pictures owned the rights to the first two franchises and Marvel was given more production leeway on the  Tom Holland franchise (while still not completely owning it). Maguire and Garfield played Parker just as well as before and the interactions between the three Peters were done with a light-hearted, humorous tone, while also dealing with some of the darker elements of the movie, such as the death of Peter's Aunt May. 
"Spider-Man: No Way Home" did a great job of mixing strong emotions of grief, joy, loss, and humor. The actors reprising their roles was a great nod to the long-standing Spider-Man fanbase, as each Peter had different, interesting attributes to him. Seeing them together fighting generations of Spider-Man villains was a momentous on-screen event. 
5/5 Stars