"WandaVision" Shines a Light on Reality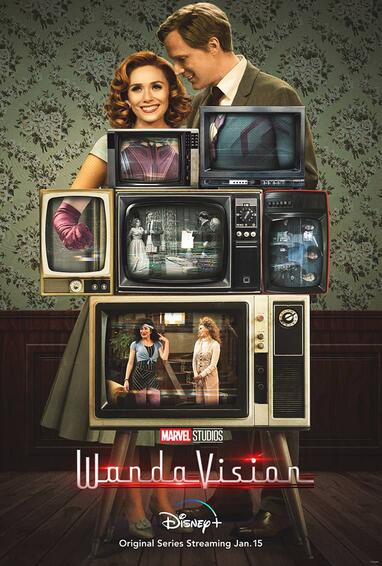 This seemingly normal Disney+ exclusive TV show is anything but ordinary. "WandaVision" is part of Phase Four of the Marvel Cinematic Universe (MCU) and follows the lives of Wanda Maximoff (also known as Scarlet Witch), played by Elizabeth Olson and Vision, played by Paul Bettany. Filming began in November 2019, but it was delayed due to the pandemic. It resumed in September and production was finished in November. This show follows Wanda and Vision's lives together as a married couple in the suburbs trying to live a normal life while repressing their powers. Not only is it full of twists and turns, it also incorporates a 1960's sitcom feel. There are inklings of mystery and uncertainties that continue to be further explained as the season continues.
In the fourth episode of "WandaVision," Wanda says, "This is our home…don't worry darling. I have everything under control."
This brings up the idea of nostalgia. Wanda creates a comfortable world to live in where she controls who is in her world, what happens there, and much more. Many of us find comfort in repetition, such as rewatching a favorite movie or TV series, especially in a time of need, like a pandemic. It helps you to escape from the news, politics, and loss. Eventually confronting reality needs to happen, but for the time being, why not leave it all behind and laugh or cry for a little while? Let's hope that Wanda will be able to return to reality like we all have to sometimes.