Alex Padilla: The New Latino Senator From California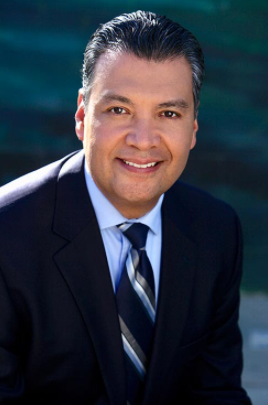 Former Senator Kamala Harris resigned from her U.S. Senate seat on Monday, January 18th to become the 49th Vice President of the United States. That means Alex Padilla, a Latin American man, will take her seat in the U.S. Senate. Born in Los Angeles, he will be representing California with fellow Senator Dianne Feinstein. He was appointed by California's governor, Gavin Newsom, in December, and he officially became a Senator on Wednesday, January 20th.
Alex Padilla was born on March 22, 1973, in Los Angeles, California. Both of his parents emigrated from Mexico, making him a Latin American. He grew up in the Los Angeles area and graduated from the Massachusetts Institute of Technology in 1994. He decided to pursue politics a year later and joined the Democrat Party, starting out as a personal assistant to Senator Dianne Feinstein. He made his political breakthrough by joining the Los Angeles City Council in 1999. Two years later, he became president of the council. He was then elected to the California state Senate in 2006 and remained there for 8 years. In 2014, he ran successfully to be the Secretary of State in California. As the Secretary of State, he worked to make California a better place, effectively helping to ban plastic bags in the state. He remained in this position for six years before becoming a United States Senator.
Since 1999, he has been making history as a Latin American man in politics. He was the first Latino to be on the Los Angeles City Council, as well as the first to serve as their president. Currently, he is the first Latino to represent California in the U.S. Senate and is also the 15th Latin American to serve in the senate. Right now, 6 people with Latin ancestry serve in the senate today. However, his appointment has received mixed thoughts. Most Latinos in California support him, but many African American leaders are disappointed. For example, The Mayor of San Francisco, London Breed, stated that it was, "a real blow to the African American community,". She feels that the governor should have appointed an African American to replace Harris. Either way, Padilla's appointment is still a racial breakthrough for Latinos in California. It proves how congress doesn't need to be racially biased. 
To learn more about Senator Padilla, check out this article: https://www.senate.gov/senators/117thCongress/padilla-alex.htm