"The Christmas House": A Look Into Hallmark Channel's First LGTBQ+ Holiday Movie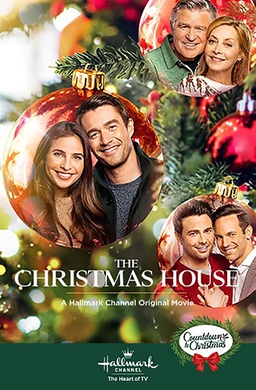 Hallmark Channel Christmas movies have become virtually synonymous with the holiday season, but while they are known to get people in the Christmas spirit, they are also known for having an unbelievable lack of diversity. For years every movie centered around a white, heterosexual couple with a predominantly white cast as well. But on November 22, 2020, Hallmark's "The Christmas House" became their first Christmas movie to focus on the story of an LGBTQ+ couple.
Brandon (Mean Girls' Jonathan Bennett) and Mike (Robert Buckley) are two brothers who decide to stay with their parents for the weeks leading up to Christmas to relive their time-honored tradition of going all-out with Christmas decorations. Brandon comes with his husband, Jake (Brad Harder) and it is later revealed that they are struggling to adopt a child. The whole family from the parents, to both of their sons, are all dealing with something that they are reluctant to share with the group. As they grow closer throughout the film, they begin to open up to one another.
The movie is still consistent with the other Christmas and holiday movies Hallmark Channel has released—it focuses on a happy family, sweet and innocent love stories, and the classic happy ending. But it is deeply refreshing to see at least baby steps towards better diversity from Hallmark. 
In July of 2020, Wonya Lucas, previously the CEO of TV One, became president and CEO of Crown Media Family Networks, which is the parent company of Hallmark channel. She has since been responsible for the most diverse year of Hallmark movies to date. Crown Media's previous CEO, Bill Abbott, was met with extensive criticism when Hallmark pulled a wedding dress commercial featuring a lesbian couple. 
Hallmark Channel still has a long way to go in regards to better representation and diversity in their films, but it seems like they are slowly stepping into the 21st century, especially with their new CEO. Many people are hopeful for more diverse Hallmark movies in the future.
4/5 feathers