The Benefits of Your Mother's Closet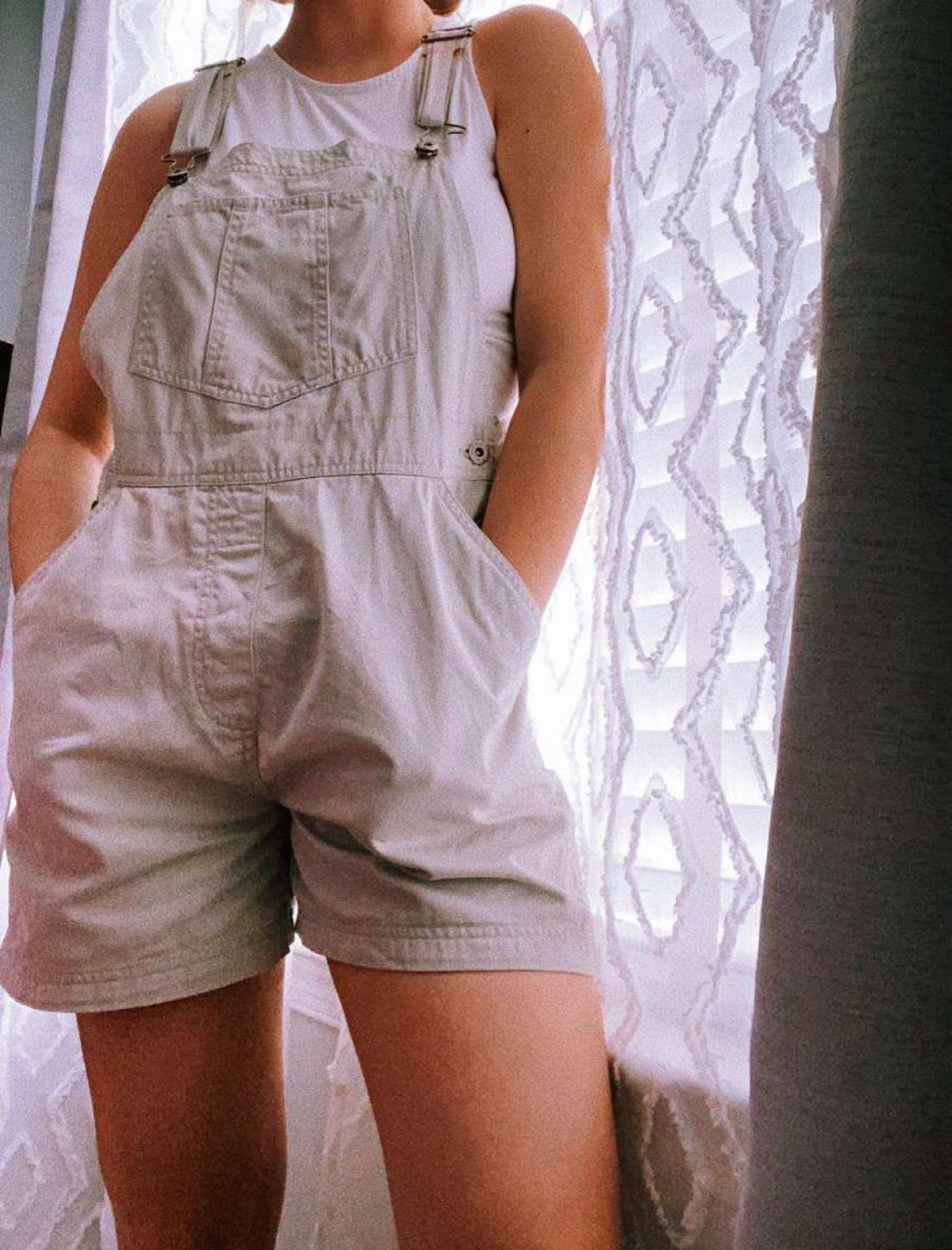 Overalls: Overalls were always essential to my life considering that in almost every childhood picture I was wearing overalls or a dress (there was no in-between).  As I went through elementary school, wearing overalls every day was no longer socially acceptable and I had to part ways with my beloved.  Trends constantly change and overalls came back in style and I told my Mom that I was on the search for a new pair of overalls and that I planned to go to a thrift store in hopes to find a worn-looking pair that was comfortable and cute.  After my Mom did some digging through her closet, she found two pairs of overalls, one that had long shorts made in denim and one made of a canvas-like material.  At first, I was nervous about the long shorts since I am already short and thought they would wear me instead, but with working the adjustable straps, they became an essential, easy-going summer look that matches with almost anything.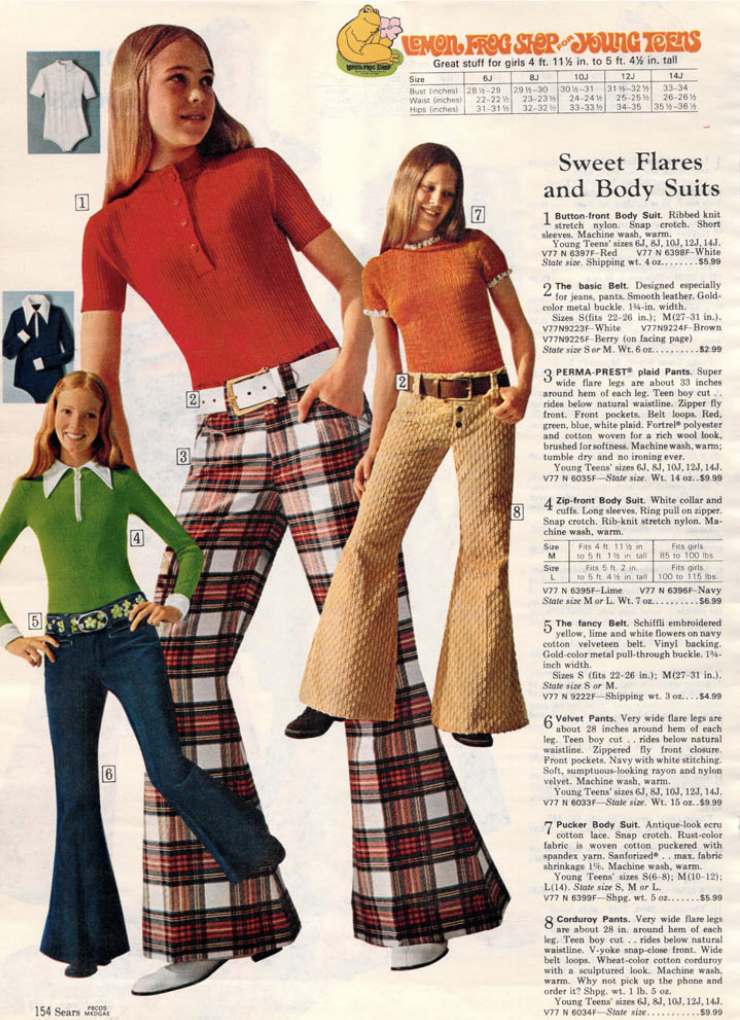 Flare Jeans: The real question is did flare jeans really ever become uncool?  Although we live in a skinny jean world, I know everyone appreciates a good and comfortable flare.  Even if you are scared to get out of the skinny jean pool, I am sure your mom (or dad depending what his vibe was back in the day), who was a child or teen throughout the seventies has a pair of bell bottoms or a casual flare jean that was often worn during the late eighties and throughout the nineties.  If you think about it, flared jeans are really the sweatpants version of jeans and they give your legs good shape and structure and are a piece that is easy to match with.    
Band T-Shirts:   Band t-shirts have become a part of everyone and their mother's closet.  Led Zeppelin, Metallica, and Sublime are the bands that we often see across everyone's chest whether they only know three songs that happen to be the hits  or have become a die-hard fan.  Band t-shirts can dress down an outfit for an event, give an edge to a school outfit, or just be a good conversation topic for people's interests.  Not only are they stylish, but they are incredibly comfortable and can be a way to bond with your parents about their interests as a kid and how they may just be similar to you after all.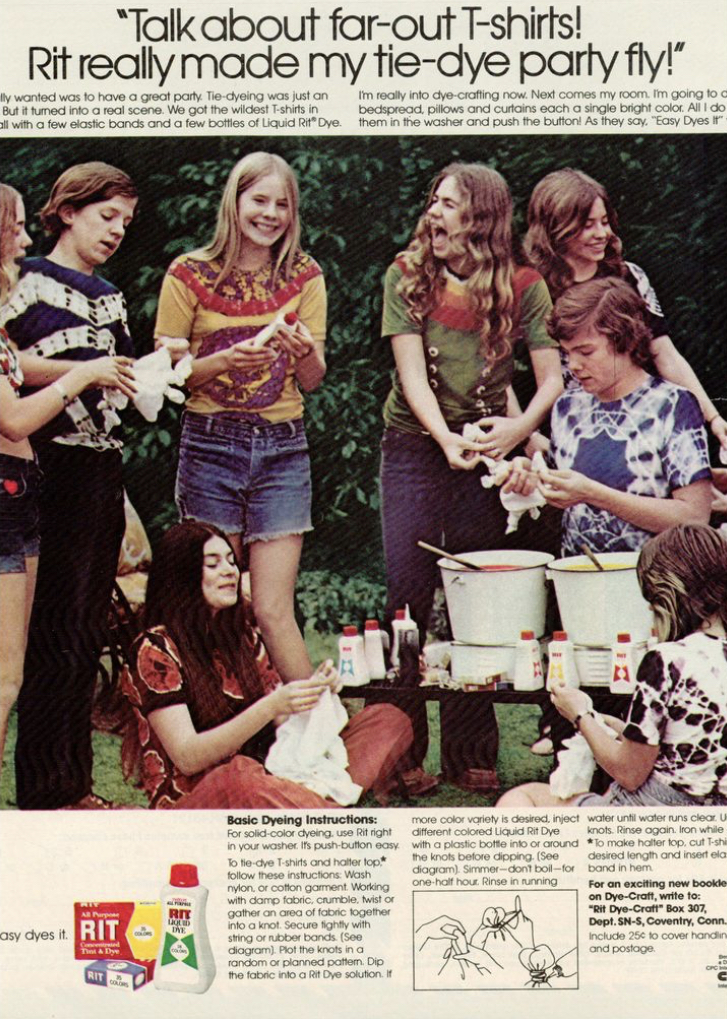 Tie-Dye: Like most fashion statements, tie-dye has been coming back in style simultaneously. Whether it be through t-shirts, tank tops, sweaters, hoodies, sweatpants, or even jeans, this fun and unique look is making a strong comeback, and we are here for it. The 60's and 70's is when tie-dye became most popular, but each decade found a way to renew itself into something totally unique. The 80's were another huge time for the tie-dye fad, with all the bursting colors and fun prints. So, if you ever think to take a look at your mom's (or dad's) old wardrobe, I'm sure you'll find a few super cool pieces that fit perfectly with today's trends. Not only is tie-dye such a cute-looking pattern, but it is also super fun to try and do it yourself while we are stuck at home! Creating your own tie-dye looks is a super easy and personal way to create some of your favorite wardrobe pieces. All you have to do is grab some dye, an old t-shirt, some rubber bands, and get going!
Patterned Belts: Throughout the years, my mom has parted with very few articles of clothing (basically she has saved her entire wardrobe since her freshman year of high school). While I was never a fan of her hoarder-like attitude towards her closet, I soon realized how beneficial this was for me. A cute belt can easily turn any outfit from bland to striking. They are so versatile, making them the easiest (and in my opinion, most effective) way to add an extra touch to any outfit. My favorite belt of all time just happens to be my mom's. Being easily my most complimented accessory, this belt honestly completely changes the game of any outfit I wear. The popping colors, funky design, and unique crochet pattern is not seen very often, and that's why I love it so much. Finding clothing unique to you is one of the most fun ways to spice up your wardrobe, and an easy way to do this is to get sifting through all of your mom's old things!