One Contest Brings New Life to a Bookstore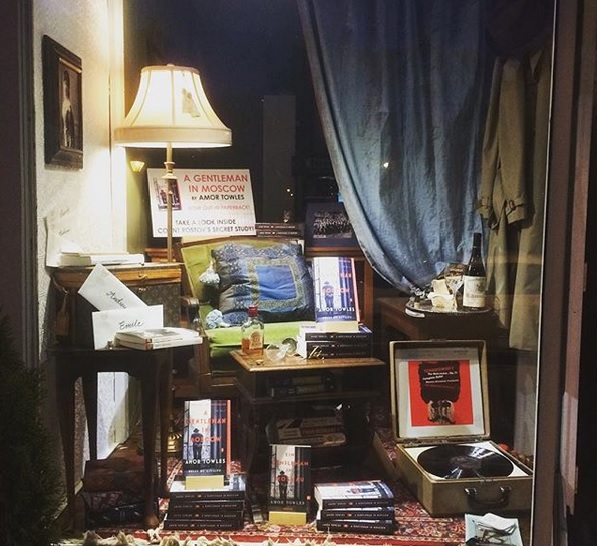 On September 15, 2019, Inkwood Books, an independent bookstore in Haddonfield, N.J., held An Evening with Amor Towles. Sponsored by publisher Penguin Random House, An Evening with Amor Towles brought a famous author to a small-town independent bookstore, which many thought would never happen. 
In April of 2019, Penguin Random House held a contest to see which independent bookstore could design the best storefront display in conjunction with the release of Towles' most recent novel, "A Gentleman in Moscow". 
Inkwood decided to use minute details from Towles' first book to create a display themed around the USSR and other communist elements. Characters from the book were even included and Inkwood found themselves as one of the three winners of the contest.
The bookstore had no clue just how big the event would be and the two-room store appeared to not be nearly enough space. As more and more tickets were sold, the store needed to book Haddonfield Middle School's auditorium for its first major event. 
Store owner Julie Beddingfeld introduced Amor Towles, who then captivated the audience. After detailing the story of how "A Gentleman in Moscow" came to be, Towles then opened the floor for a few questions before leaving to sign books outside the auditorium. The line for a signed copy was incredible. 
Inkwood Books has now become a hub for literary enthusiasts. Stop by for a book signing or a book club for all ages and take a deep dive into some great literature.  
Inkwood Books can be found on Instagram @inkwoodnj, at www.inkwoodnj.com, and are located at 31 Kings Highway East, Haddonfield, N.J. 08033.