A New American Idol Comes to the Cherokee Stage
Cherokee Idol, a singing competition, was a two night event that took place on January 17 and 19. Last year Cherokee did not host this competition, but it was brought back this year.  This revival was prompted to raise money for Cherokee's Girls Ensemble in order for them to perform at Carnegie Hall this March.
The competition was tough due to the greatly talented students that performed. The music selection was varied from R&B to Country, so there was something for everyone to enjoy. In total, there were 15 performers and the first night was short and sweet, lasting only an hour and a half.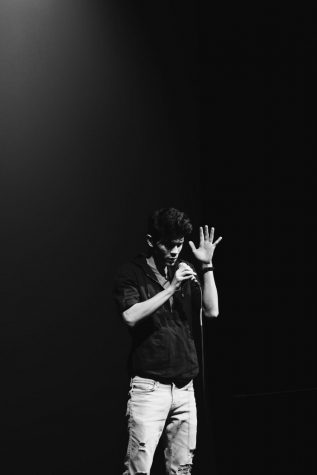 Everyone in the audience voted for their favorite performer and anxiously waited for the top five that would move on to the final night. The final results of the contest were revealed shortly after votes were in. The top five who went on the the final night were Kenzi Eldabh, Dan Cha, Iris Archer, Hayley Gavura, and Gab Martin. Fejiro Akiri, a performer from the first night, describes her evening, "It was a very good experience to see everybody sing and [to see] the talent you don't always see on a daily basis. There were emotional times and it was a fun experience." Although not everyone made the final cut, they seem to have a collective appreciation for the experience.  
The air was filled with anticipation and excitement as the final five performed during the last night of the competition. The audience voted once more for the winner, and the votes were tallied. Kenzi Eldabh received third place, Dan Cha in second place, and Hayley Gavura in first place. Every contestant who performed showed great talent, but the audience elected their favorite, and all in good spirit, as proceeds go back to the music program.