"Everything Has Changed": Taylor's New Image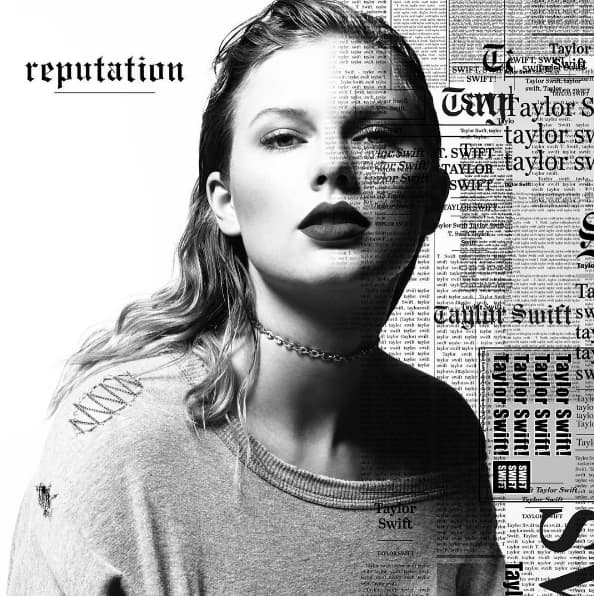 Hang on for a minute...we're trying to find some more stories you might like.
Whether you know her for her 2008 hit, "Love Story," or her newer single "Look What You Made Me Do," Taylor Swift has had her songs playing on the radio for a while now. From country to pop, Swift's style of music is ever-changing and constantly growing. Ever since her very first album "Taylor Swift," released on October 24, 2006, Swift has faithfully released an album every other year in late October or early November. However, the tradition was broken last year when fans everywhere were disappointed by the lack of new music. But that didn't last too long, as Swift recently announced on Instagram the release of her newest album, "Reputation". As usual, the new album comes with new changes; even so, the singer seems to be taking on an entirely new image.
Gone are the days of her crying on the staircase as Juliet. "Reputation" is unlike anything we have heard from her before. Everything, from the album cover to the notes and melodies behind it, is different. Swift's appearance no longer includes curly long hair and signature red lipstick. Unlike "Speak Now" where she was twirling around in a ball gown, this cover is less glamorous and more to the point. Even Swift's way of announcing her new album was less subtle. The singer first deleted all of her Instagram pictures, drawing everyone's attention to her social media. She didn't stop there, continuing by posting three snake videos obviously related to Kim Kardashian's insult towards her. As everyone started to wonder what her next move would be, she posted a picture telling the world her new single would be released the next day. This shows a whole new side of Swift: An unforgettable side sure to make an impression and a new reputation.
Although the album as a whole is set to be released on November 10th, our first glimpse of the upcoming album came when Taylor released her single "Look What You Made Me Do." The song, catchy and upbeat, quickly made it to the top of the charts. Not long after, it was followed by her second single, "Ready For It." Both songs shared similar qualities that she had not touched on in earlier albums. For Swift, however, it seemed to come naturally as everything from the tune to the lyrics fell perfectly in place. I personally want to see where Swift is going with her new style. Her music has never failed to impress me yet so I do have high expectations. As a fan of her country days I will definitely miss her old music, but one thing is for sure: Taylor Swift is not afraid to explore new genres, and she does it well. New image or not I would recommend her new songs and I am certainly looking forward to her upcoming album.   
4/5Feathers