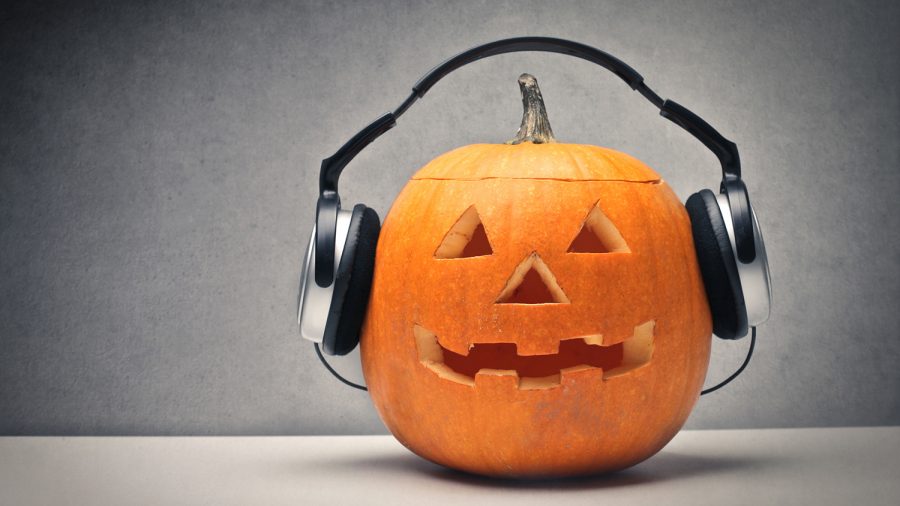 TimeOut
Back in the spring, I ranked the top 10 songs on the Billboard Hot 100 each week, determining which artist was lucky enough to reach the number one spot. The regular format will return next week, but since Halloween is right around the corner, I decided to take a slightly different approach. For the week of Halloween, I personally handpicked 10 songs that may not have been written for Halloween, but have become popular songs to play for this time of year. Each song is different from one another and is part of separate music genres, so hopefully my broad list of songs will appeal to everyone:
1: Thriller – Pk. 4
Artist: Michael Jackson
Release Date: Jan. 23, 1984
Everyone who has ever seen a Party City commercial is familiar with the song "Thriller," as they play it every single year to draw in guests for Halloween. "Thriller" was released as the 7th and final single on Jackson's most successful album to date, also titled "Thriller." This song is what anyone would expect from popular 80's music: a mix of disco and fun, which makes it catchy and fun to listen to. The song is accompanied with a 13-minute music video that presents us with an intriguing story that puts everyone in the mood for Halloween. Although it has not reached number 1, it has forever become everyone's number one song to play on Halloween.
2: Ghostbusters – Pk. 1
Artist: Ray Parker Jr.
Release Date: Jun. 8, 1984
"Ghostbusters" was also coincidentally released in 1984. It gained popularity along with its hit 1984 film, "Ghostbusters." The film depicts a group of 4 men whose job it is to fight the paranormal activity that is running rapidly throughout New York City. The song, "Ghostbusters," is included on the album, "Ghostbusters: Original Soundtrack Album," and immediately rose to number one on the Billboard Hot 100 and lasted there for 3 weeks. The spooky, yet comical, nature of the film automatically makes "Ghostbusters" a Halloween anthem, and its sound can appeal to anyone who enjoys dance-pop music, as well as Halloween music for that matter.
3: Monster Mash – Pk. 1
Artist: Bobby "Boris" Pickett
Release Date: Aug. 25, 1962
Unlike the previous two songs, "Monster Mash" is a more classic Halloween song. It is a popular song that has been played on Halloween for decades. "Monster Mash" is the lead single off of Pickett's album, "The Original Monster Mash," an album that's composed entirely of Halloween music. This song is typically played at most Halloween parties in real life or parties on a film screen, so it's instantly recognizable. "Monster Mash" is a mix of novelty-pop and rock-n-roll, appealing to those who enjoy more nostalgic music, but still puts everyone in the spooky spirit.
4: This is Halloween – Pk. —
Artist: Cast of Nightmare Before Christmas
Release Date: Oct. 12, 1993
"This is Halloween" gained familiarity amongst the general public by it being the opening song to Tim Burton's stop motion film, "The Nightmare Before Christmas." The song was so popular that it was even covered by various artists in the mid-2000s, such as Marilyn Manson and Panic! At The Disco. Although never charting in the Billboard Hot 100, it's still a recognizable song based on its spooky and eerie sound. This song appeals to everyone who enjoys an edgier sound in their music or to anyone who is a fan of the film, "The Nightmare Before Christmas."
5: Somebody's Watching Me – Pk. 2
Artist: Rockwell
Release Date: Jan. 14, 1984
Apparently, 1984 was the year for Halloween music because this song, "Thriller," and "Ghostbusters" were all released within months of each other. "Somebody's Watching Me" is Rockwell's debut single on his album, "Somebody's Watching Me" and instantly became a hit. Although it was not intended to be a Halloween song, its sound was similar to "Thriller" and its narration was similar to "Monster Mash," so it was automatically deemed a Halloween song. The chorus also features vocals from Michael Jackson, therefore causing Jackson to be featured in two Halloween hits in the same year. This song appeals to anyone who enjoys synth-pop music or anyone that has nostalgia for the 80s.
6: I Put A Spell On You – Pk. —
Artist: Screamin' Jay Hawkins
Release Date: Nov. 1956
"I Put A Spell On You" is the oldest song on this list, circling around Halloween radio stations for 65 years. The song is so old that the Billboard Hot 100 didn't exist yet, which means there is no record of how popular it was when it was released. However, it gained popularity in 1993 when Bette Midler, an American singer and actress, sang a cover version of the song in the hit Halloween film, "Hocus Pocus." "I Put A Spell On You" is generally favored by Disney fanatics, as well as people who enjoy jazz music.
7: Zombie – Pk: —
Artist: The Cranberries
Release Date: Sept. 19, 1994
"Zombie," written and recorded by Irish alternative rock band The Cranberries, was originally released as a protest song against the 1993 Warrington Bombings. However, its title quickly turned it into a Halloween anthem. Although not charting in the US, it ended up peaking at number 14 in The UK and number 3 in Ireland. It experienced a reassurance in popularity in 2018 due to the death of vocalist Dolores O'Riordan, and it has had other current artists, such as Miley Cyrus, make a cover version of the song as well, which made sure to establish its legacy. This song will appeal to anyone who likes alternative rock or grunge music.
8: Time Warp – Pk. —
Artist: Little Nell, Patricia Quinn, and Richard O'Brien
Release Date: 1975
"Time Warp" is arguably the most popular song to spawn from the cult classic film and musical, "The Rocky Horror Picture Show." "Time Warp" has remained popular and well recognized within the music industry for decades, and in 2010, a cover version of "Time Warp" was released by the cast of the hit TV show, "Glee." "Time Warp" will appeal to those who enjoy fast-tempo music and musicals.
9: Heads Will Roll – Pk. —
Artist: Yeah Yeah Yeahs
Release Date: June 29, 2009
"Heads Will Roll," recorded by the American indie rock band Yeah Yeah Yeahs, is a more contemporary song to play for Halloween. Although it didn't chart in the US, it did peak at number 89 in the UK and number 45 in France. Despite not charting in the US, it still holds a considerable amount of popularity, played on radio stations nationwide and it was even recorded as a cover version on the TV show, "Glee." This song appeals to those who enjoy synth-pop and dance-rock music.
10: The Monster – Pk. 1
Artist: Eminem (Ft: Rihanna)
Release Date: Oct. 29, 2013
"The Monster," by Eminem and Rihanna, may not be considered a Halloween song by some based on how new it is. However, its spooky lyrics and edgy sound would make you think otherwise. "The Monster" is the lead single off of Eminem's 2013 album, "The Marshall Mathers LP 2." It was able to achieve great success worldwide, charting at number one in at least 8 countries, based on the previous successes of both artists. "The Monster" appeals to those who enjoy hip hop or pop music and those who enjoy more modern and upbeat music.