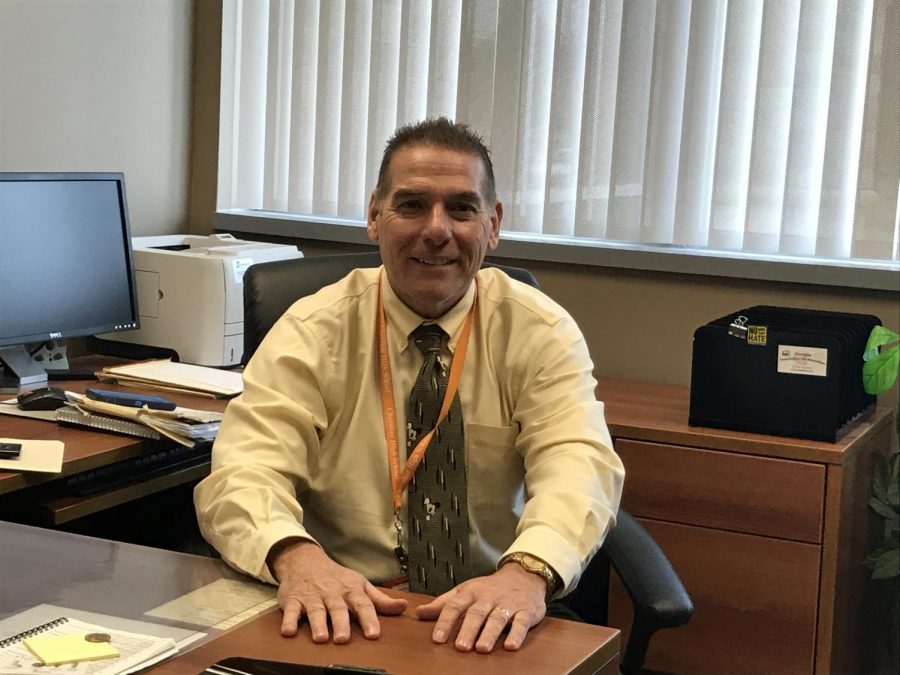 Sam Schepps
After a long and illustrious tenure in the Lenape Regional High School District, South Principal Mr. Iannelli has decided to retire. His efforts to constantly improve the quality of education and the educational experience for both students and faculty have left a lasting mark on the district and especially on Cherokee.
Mr. Iannelli began his career in the district as Director of Special Services in the LRHSD office in 1987, after a stint as a special education teacher in another school district. He felt inspired by "a personal relationship" with someone he knew "that had had special needs", and after joining the field, his "enthusiasm just grew." As time went on, he grew more and more attached to his line of work.
From the district office, Mr. Iannelli moved on to become a special education teacher at one of Cherokee's sister schools, before ultimately moving to Cherokee in 2010. Certainly, over the 31 years that Iannelli has spent as an educator within the district, much has changed in the field of education. He stated that he feels that the single most significant change in that time has been the use of technology in the classroom, and added that although there are certainly downsides to the meteoric rise of technology in society, specifically referencing the sometimes irresponsible use of social media by all members of the school community, he sees technology as an overall positive. This is due largely to the fact that, as Mr. Iannelli claims, "the opportunities are limitless" when it comes to education with technology, adding that the use of technology permits students and teachers to explore creative means of instruction, while characterizing technology on the whole as "an open book."
Since coming to Cherokee as South Principal, Mr. Iannelli has seen his role as one "to support the teachers to ultimately be able to provide the resources that they need for students to have success." To meet this goal, he has made it his mission to encourage faculty to continue to be willing to do whatever is needed, whenever needed, to help students become successful in order to perpetuate the type of academic success characteristic of Cherokee's student body. Part of this effort includes instituting and encouraging the kind of academic culture of accountability and responsibility that is necessary to the success of any school. To this end, Mr. Iannelli believes a part of his lasting legacy to the school will be his paramount role in instituting Cherokee's core values of accountability, integrity, and respect, which he is proud to have seen embraced by students and faculty alike.
Going forward, North and South will be combined into one unified Cherokee High School.
None of this is concerning to Mr. Iannelli, though, who through his more than three decades of service to the district, has brought a passion and enthusiasm for excellence in all that he has done and left a profound and lasting legacy on all the many students, faculty, and administrators he has impacted. Mr. Iannelli encourages all of Cherokee's faculty and student body to "continue the tradition of excellence, continue with Cherokee pride," and to continue to do and be great, day in and day out.