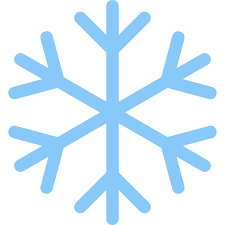 courtesy of college.usatoday.com
On Saturday, Jan. 27, Cherokee's Student Council held its annual Blizzard Dance in the North Cafeteria…is how this article would have started if the dance had not been cancelled.
After the black-light event saw record low attendance last January, the decision was made to hold a pre-sale of the ten dollar tickets in order to determine whether or not the dance should take place this year. The pre-sale was held in the North and South Cafeterias during Lunch & Learn on the Wednesday, Thursday, and Friday two weeks prior to the scheduled date of the event. No tickets were to be sold at the event. The threshold that needed to be met to put on the dance was 200 tickets sold at the pre-sale, a figure that the sale fell well short of meeting with only 10 tickets having been sold. Those students that did buy tickets were offered refunds during the week after the sale. No replacement event for the Blizzard is planned at this time, and it is unlikely that any such event will be held this school year. It is currently unclear whether or not the dance, or some other such replacement event, will return in future years.