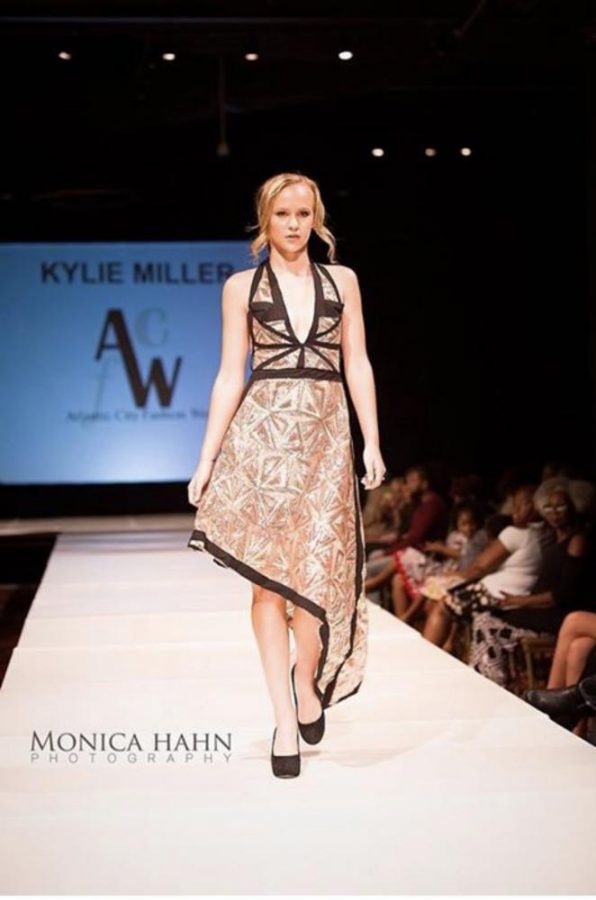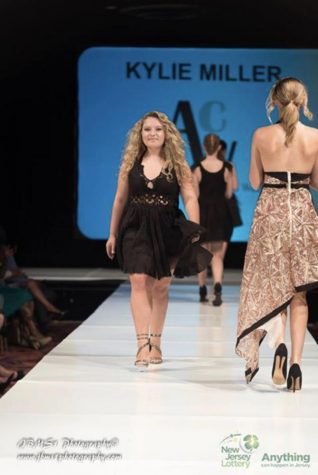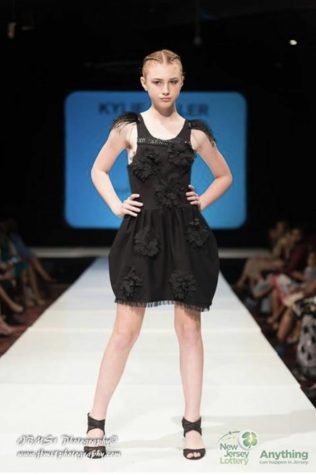 To an emerging fashion designer, nothing compares to watching your models walk the runway, hearing the audience gasp at your looks, and smiling like a celebrity as cameras flash. On September 14, 2017, Cherokee Senior Kylie Miller showed a three-piece eveningwear collection in the Atlantic City Fashion Week at the Showboat Hotel. Inspired by New York City, a pink and black color scheme was used along with patterned fabrics and textured trims to coordinate her collection. Her "showstopper" piece was a geometric, asymmetrical, pink dress with black accents, which Miller compares to the New York City skyline at night.
The designers arrived at the Showboat Hotel at ten in the morning to start preparing for the seven p.m. show. After a meeting detailing the procedures for the day, the designers had time for model fittings and alterations, where the designers made changes to their pieces to fit their models if needed. Models were sent to hair and makeup later in the day, then a final walk-through was held before the show started. Miller describes the most chaotic part of her experience as the moments before her models walked the runway. She says, "Right before the show was especially stressful because they changed one of my models at the last minute and the new model they gave me was too small for the dress she had to wear, so I ended up having to pin it right before it went down the runway." Pushing through the pressure, Miller ended on a high note, remembering the amazed responses of the audience as her collection, particularly her pink dress, came out, remarking "…you could just hear the whole audience go 'ooooh.'"
Retired family and consumer sciences teacher Mrs. Terri Wood was there to support Miller during her show. "Mrs. Wood has been so supportive of me … I was so glad she was able to come. From her I have not only learned technique but I've learned to work hard as well." Miller recognizes the support of her mother through her fashion career, and thanks her sewing teacher and boss for mentoring her. Miller also points to Coco Chanel as an inspiration because of the unconventional changes Chanel brought to women's fashion.
In the future, Miller plans to go to school for fashion design in New York. Continuing to design fashion pieces, she hopes to start her own clothing company after college. However, with participation in Fashion Week already under her belt, there is no stopping Kylie Miller in turning her dreams into reality.